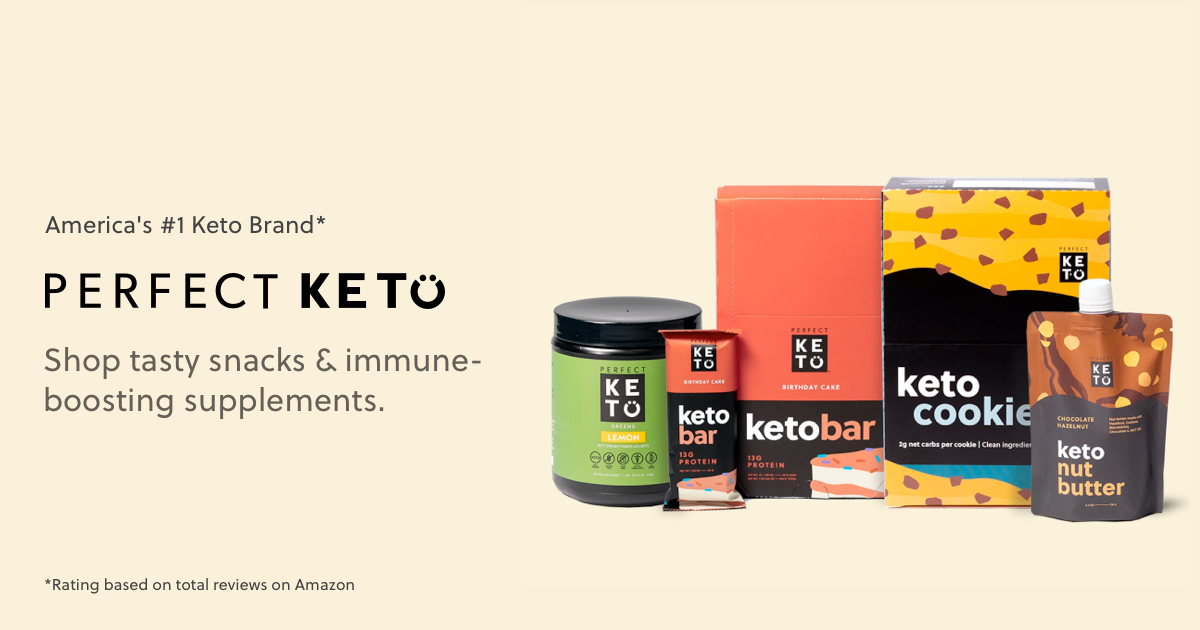 Is following a ketogenic diet while being vegan possible? Indeed it is. In fact, there are plenty of low-carb vegan recipes that work perfectly into a plant-based keto meal plan.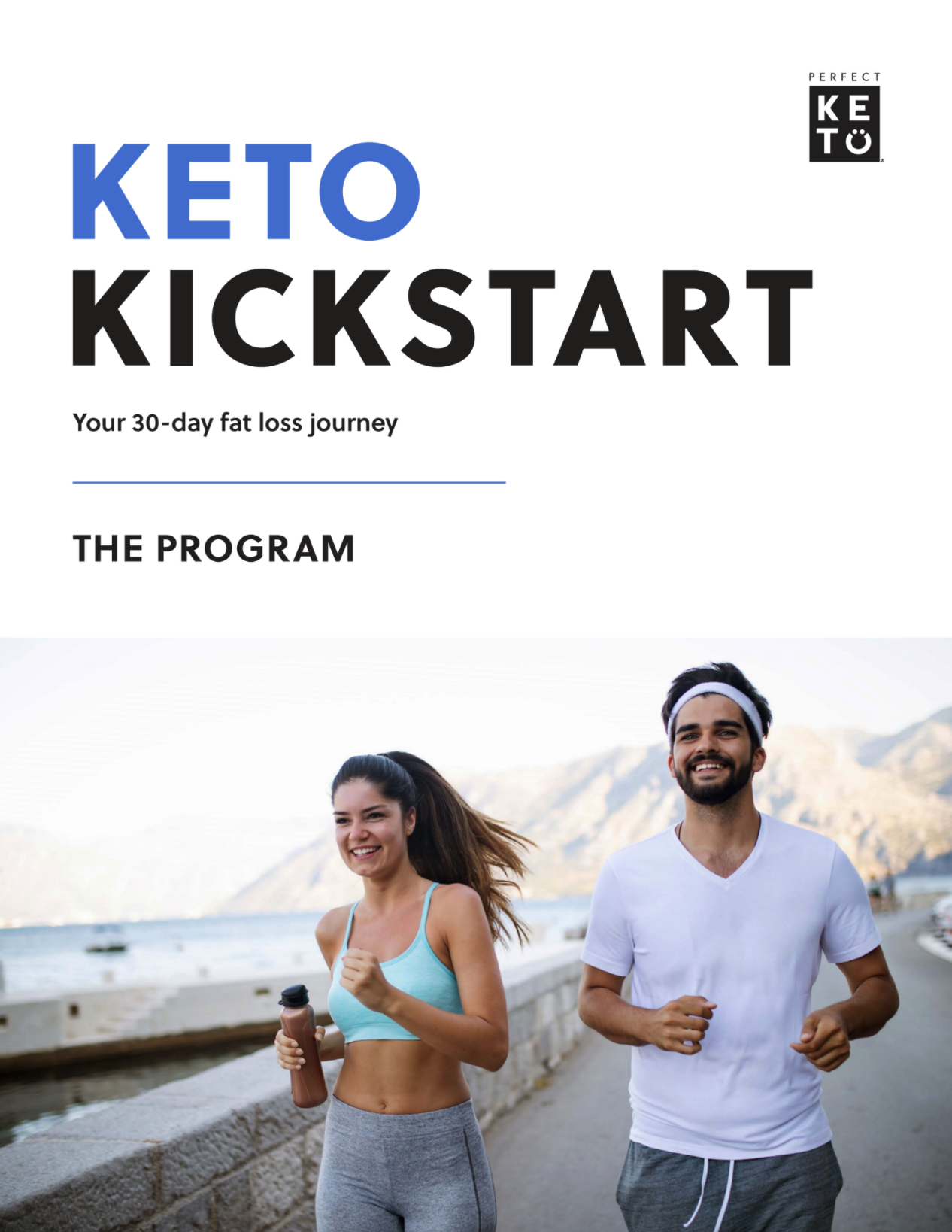 GET RESULTS IN 30 DAYS
Join 90k+ people who are losing weight with Keto Kickstart, our doctor-developed program designed to give you real weight loss results.
You're in! Check your email to get started with the program.
In this round-up, you'll get the highlights of the most delicious high-fat, high-protein vegan keto recipes out there.
Vegan Keto Dinners
#1 Zucchini Noodles With Vegan Pesto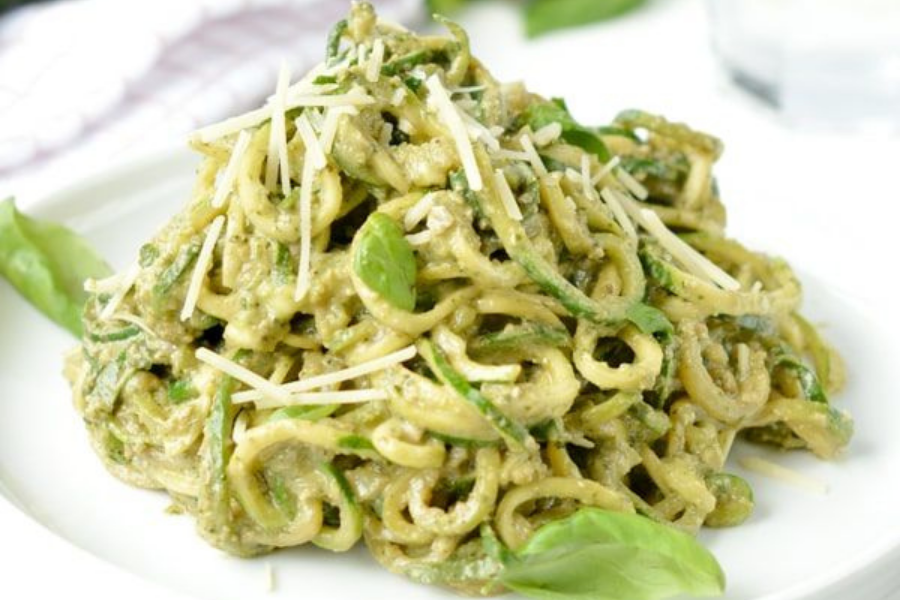 Zucchini noodles are one of the best pasta substitutes on a keto diet. They easily pick up flavor, they're incredibly low-carb, and they contribute very few calories to your meal — so you have more to spare for the good stuff. This recipe calls for vegan parmesan cheese, but any vegan cheese will do the trick.
#2 Vegan Tacos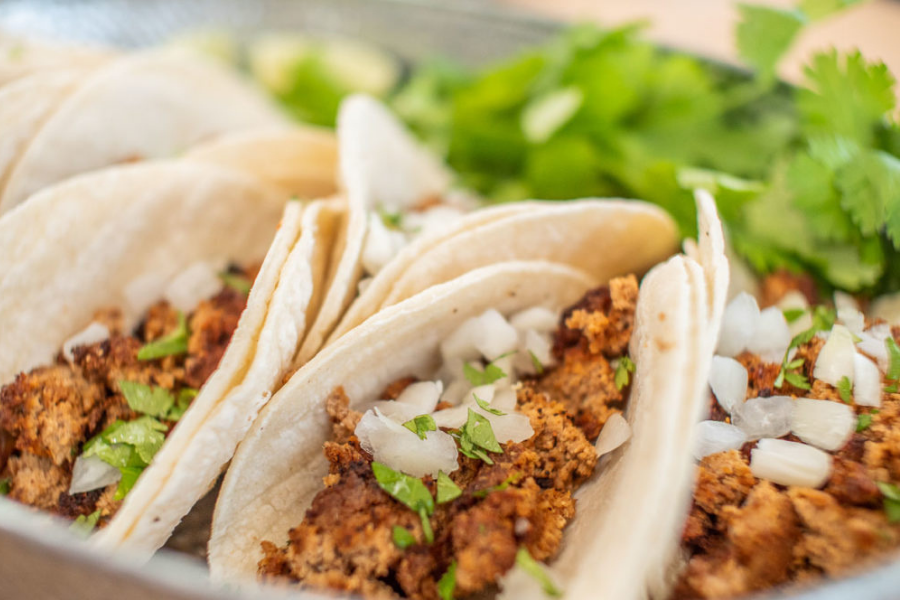 Next taco Tuesday get your ingredients ready because these keto-friendly vegan tacos are just as flavorful and delicious as the traditional recipe. What are you using in place of meat? Walnuts and cauliflower — both ingenious and delicious.
Wrap this taco mix into your favorite low-carb tortilla, or make your own!
#3 Spicy Cauliflower Keto Buddha Bowl Recipe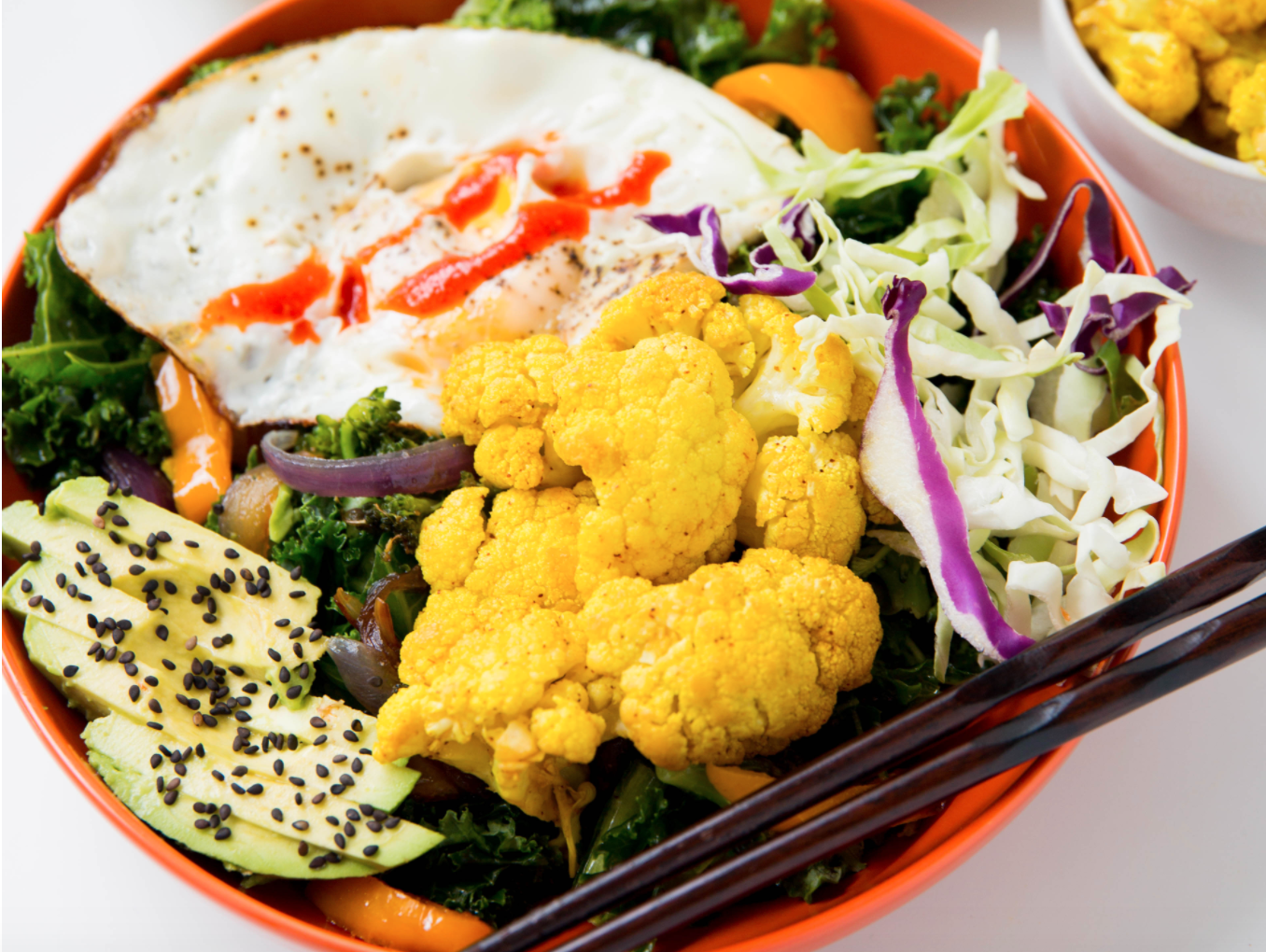 Buddha bowls are the way to go when you want a variety of ingredients — but you don't want to put too much effort into your meal. It's the perfect dinner recipe. Grab a bowl and fill it with the delicious flavors of avocado, onion, broccoli, chili, turmeric, and much much more.
This recipe also adds in collagen for a protein boost, but for the vegan folks, you can just omit this ingredient. You can also feel free to mix up the veggies and add in your favorites. All are welcome to the buddha bowl party.
#4 Vegan Creamy Brussels Sprouts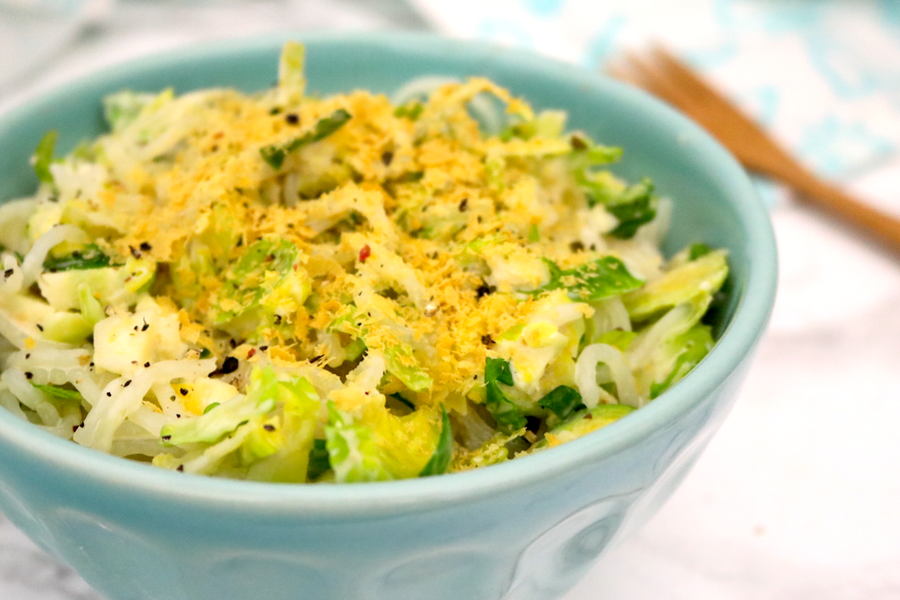 Can you make an entire meal out of brussels sprouts? With these vegan creamy brussels sprouts, you absolutely can. And with only five grams of net carbs per serving, you can load up your plate, worry-free.
Browse our curated collection of fan-favorites and discover your new favorite snack or supplement.
Shop Best Sellers
#5 Grilled Asparagus Salad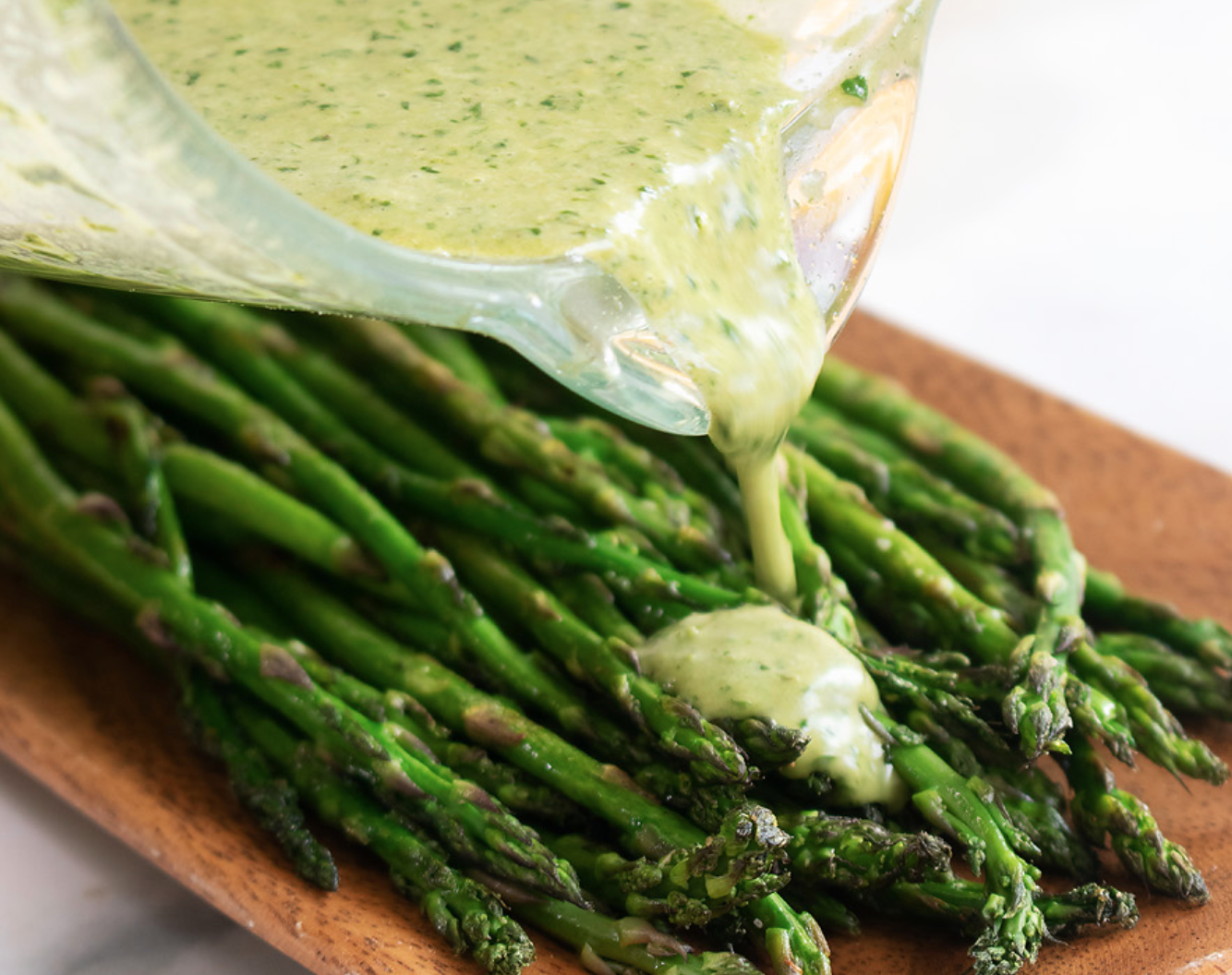 Asparagus doesn't get as much attention as it deserves when it comes to green veggies. This grilled asparagus salad, however, is about to change all that. With the combination of flavors like parsley, olive oil, lemon zest, salt, pepper, and keto sweetener you'll be lucky if you get a second serving.
#6 Low-Carb Romesco With Cabbage Noodles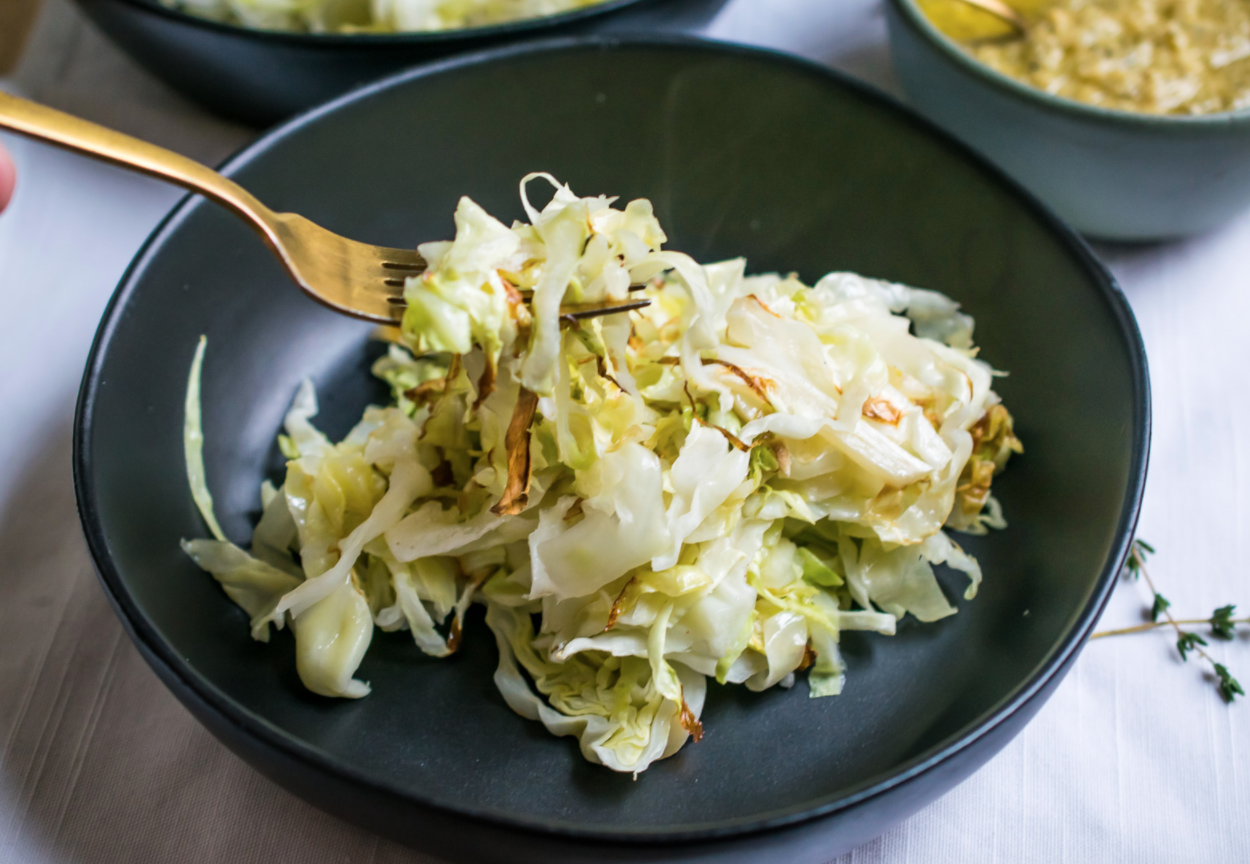 Forget all the cheesy sauces, this nut-based sauce makes the perfect vegan option when you're looking for something satisfying, low-carb, and dairy-free. Romesco cabbage noodles offer a savory, yet simple dinner option that will be ready in just 30 minutes.
#7 Keto-Friendly Celeriac Everything Fries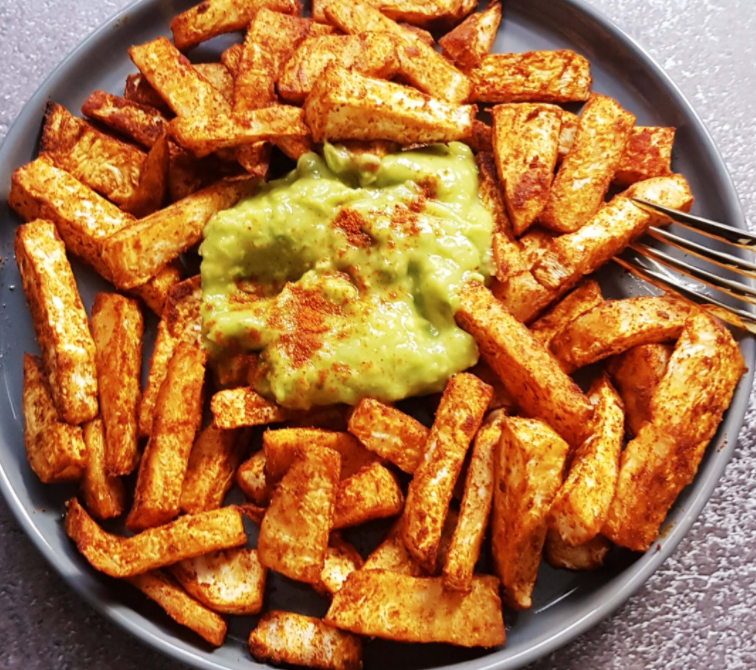 Everybody loves french fries, but when you're following a keto diet they're pretty much off the table — pun intended. That's where celeriac comes in. Celeriac, also known as celery root, makes an excellent stand-in for potatoes. These celeriac fries can be served as an appetizer, snack, or a side dish to your main course.
#8 Cauliflower Fried Rice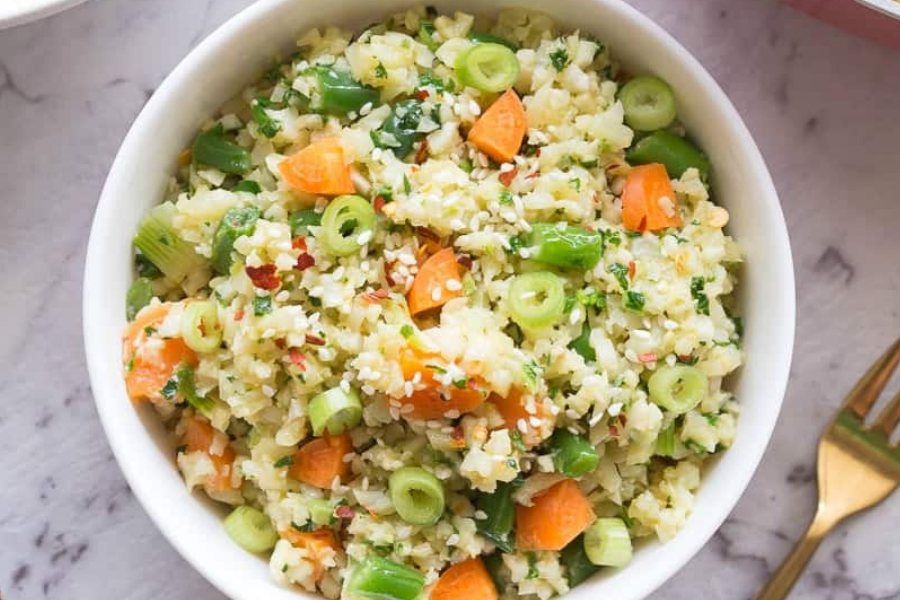 There seems to be no end to what you can do with cauliflower. Perhaps the most popular way to utilize this versatile veggie on a keto diet is to magically turn it into rice (okay, it just has to be put through a blender). Cauliflower rice offers a grain-free, low-carb alternative to all your favorite rice dishes. This recipe mimics the Chinese food classic fried rice, with fewer carbs and way more healthy fats.
Vegan Keto Breakfast Recipes
#9 Almond Flour Keto Pancakes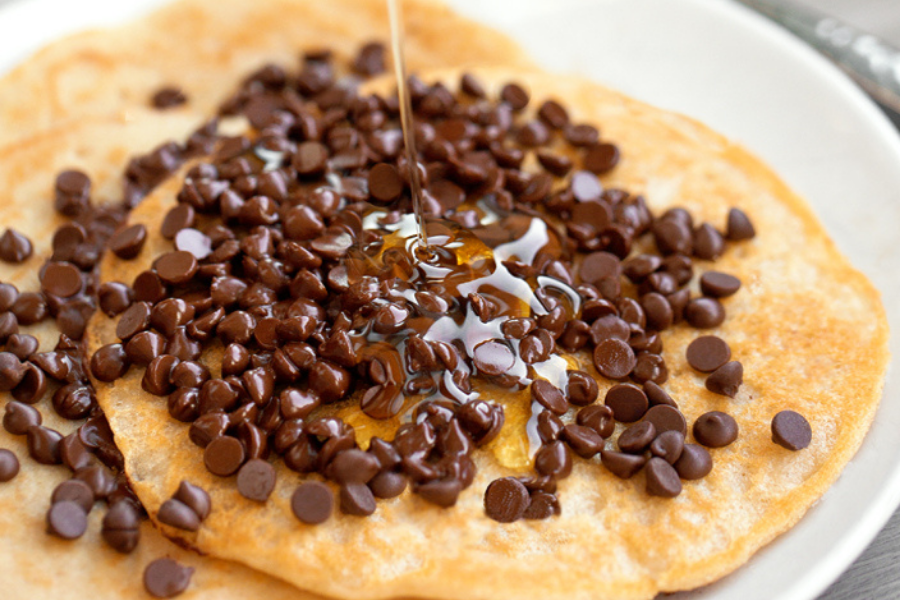 If you thought your days of fluffy pancakes were behind you, think again. These keto-friendly vegan pancakes can be made just like you classic keto pancakes with one exception; use flaxseed instead of egg.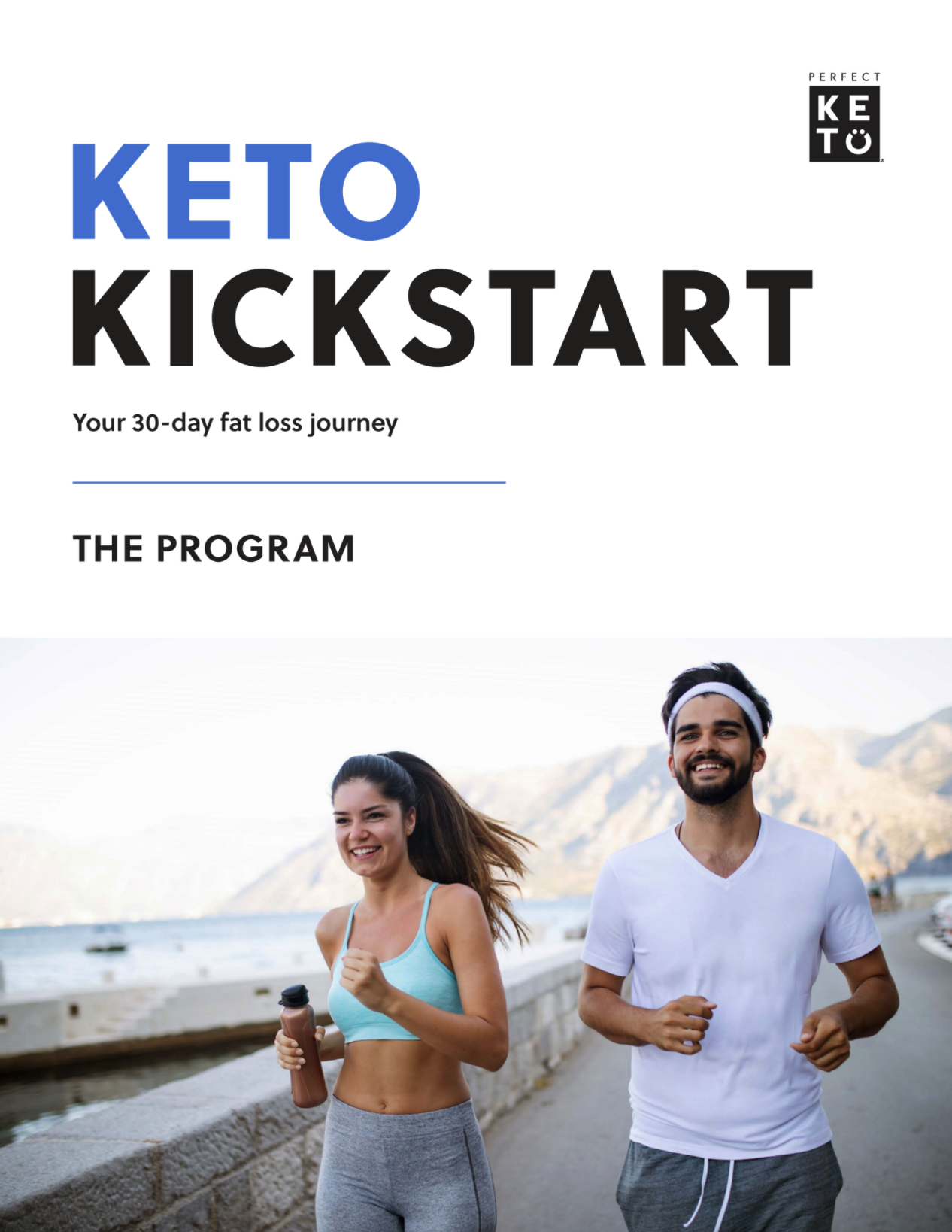 GET RESULTS IN 30 DAYS
Join 90k+ people who are losing weight with Keto Kickstart, our doctor-developed program designed to give you real weight loss results.
You're in! Check your email to get started with the program.
Flax creates an even softer and more moist pancake so even if you aren't vegan it may be worth a shot to try out this plant-based version.
#10 N'Oatmeal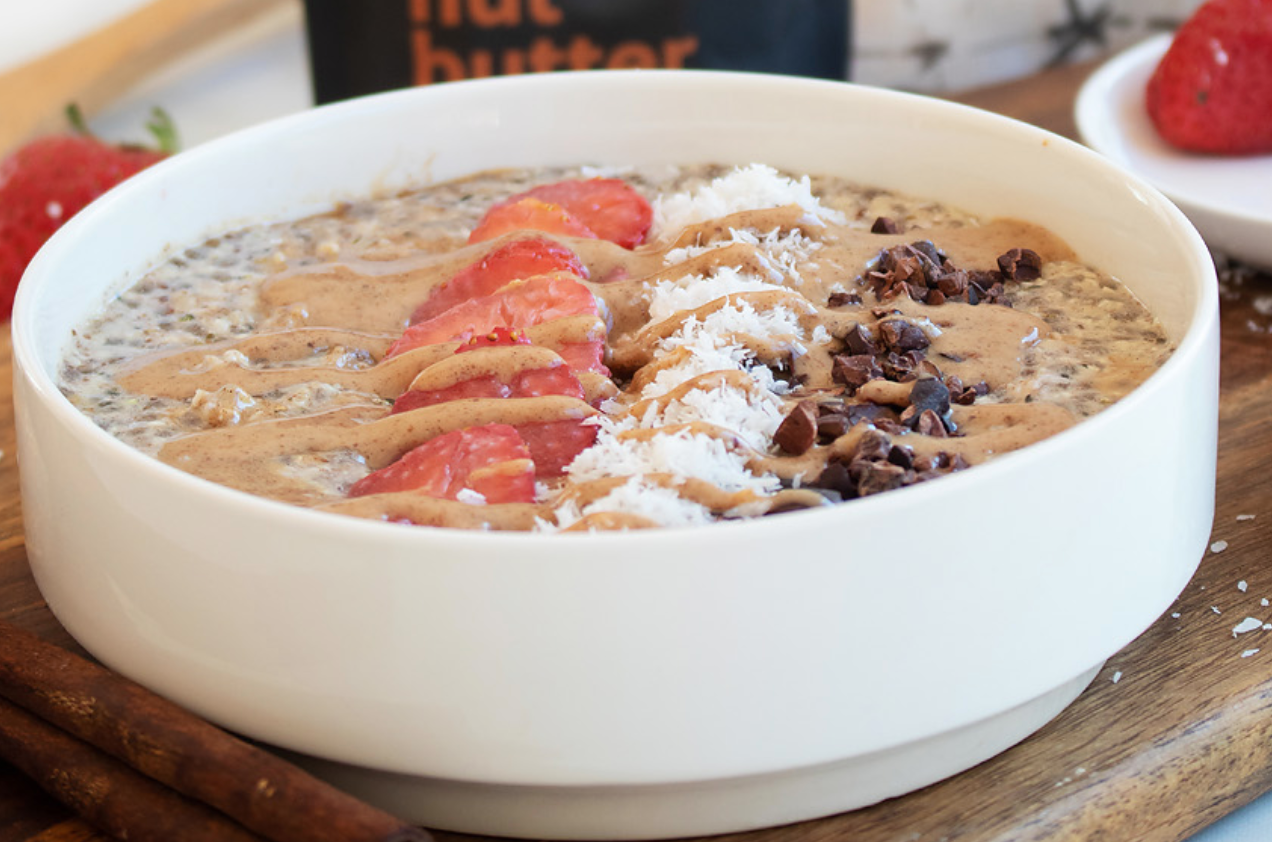 As the name suggests, this breakfast bowl imitates classic oatmeal with a leveling up on the macros. Instead of starting your day with 30 plus grams of carbs, this n'oatmeal is made with hemp seeds, chia seeds, flax, and coconut. Add in your choice of almond milk or coconut milk and you have the perfect five-minute breakfast option.
#11 Citrus Keto Green Smoothie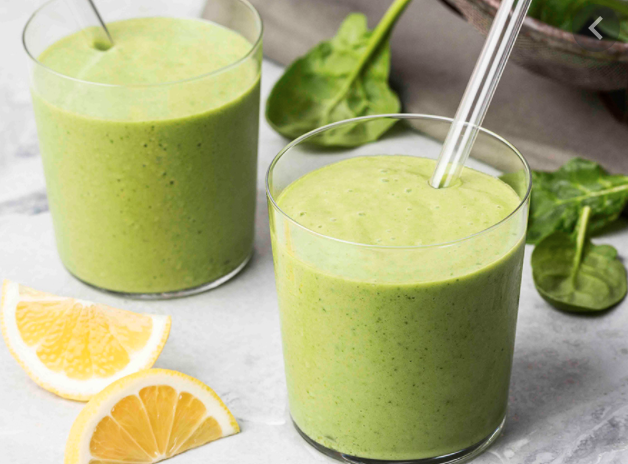 If you like to start your day with a healthy dose of greens, this is the smoothie for you. You can feel free to add extra greens like spinach, kale, or dandelion greens, but you'll get a powerful punch of nutrients in the Perfect Keto Micronutrients Greens Powder without any additions. Enjoy your citrus green smoothie on its own or with a cup of fruit on the side.
#12 Chocolate Sea Salt Smoothie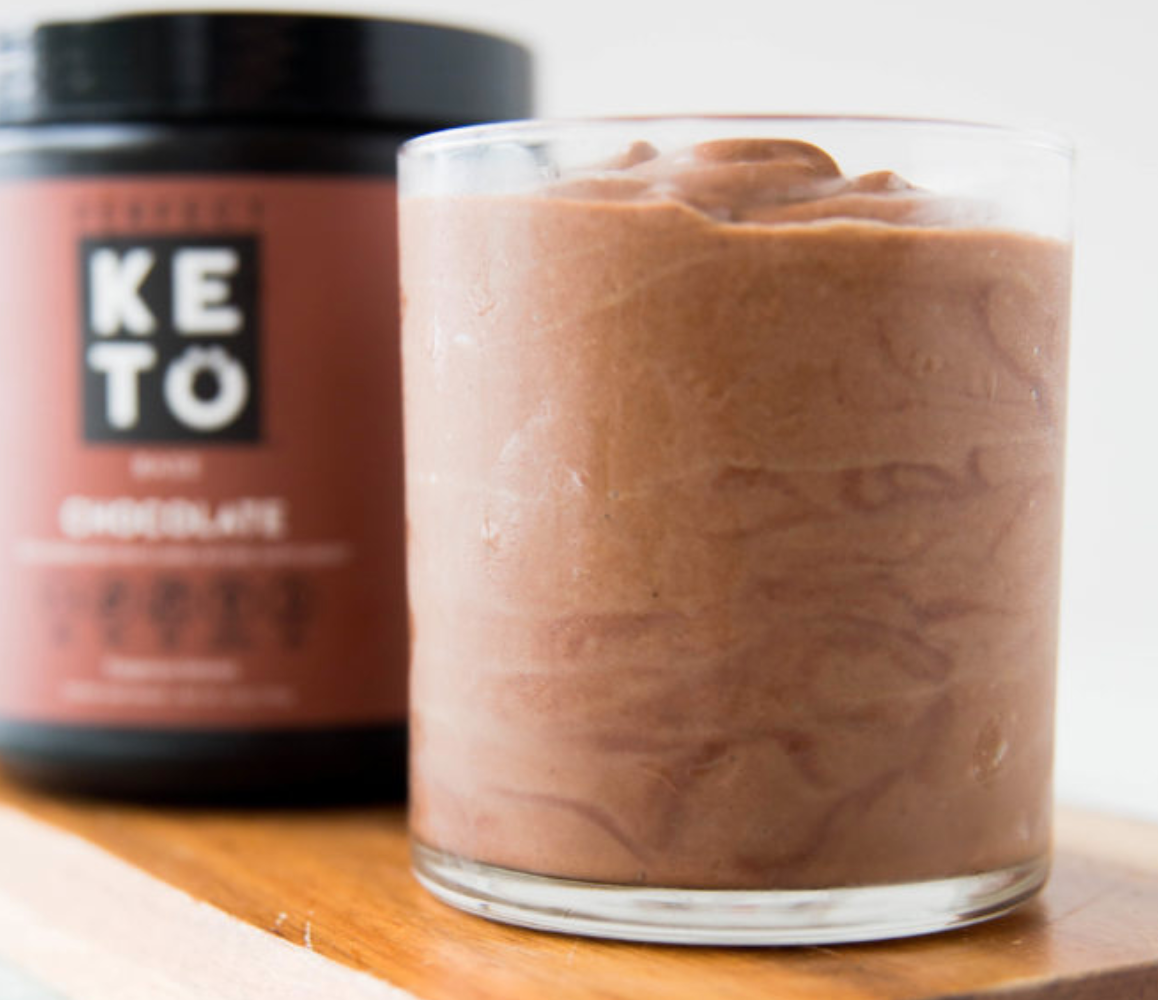 While this smoothie makes an excellent breakfast, it tastes more like dessert. This
chocolate sea salt smoothie comes with exogenous ketones packed in, so you can expect to feel energized and ready to go. If you like your smoothie a little thicker, add some peanut butter or almond butter.
#13 Tempeh Bacon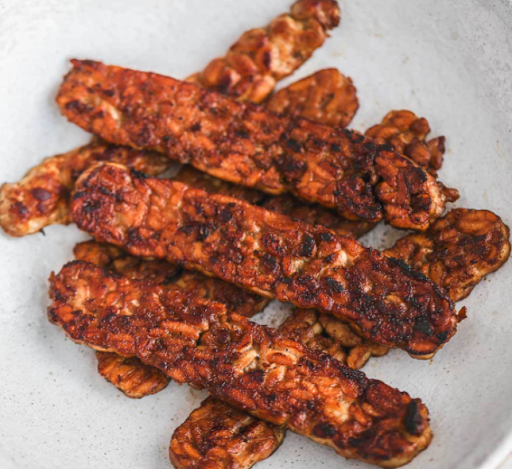 This tempeh bacon recipe is the perfect fill-in for the real thing. You get all of the bacon flavor, with none of the animal protein. Add it to a side of tofu eggs, or use it in a vegan BLT.
Vegan Dessert Recipes
#14 Keto Vegan Chocolate Chip Cookies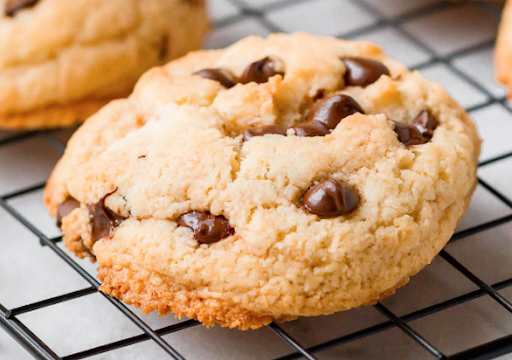 It's safe to say that any diet that requires you to forgo chocolate chip cookies altogether is not a diet worth following. Luckily, if your keto and vegan you can still enjoy these classic cookies by making a couple of ingredient exchanges.
This recipe skips the egg and opts instead for a chia egg (you can also use flax). And as for the flour — cashew butter happily acts as a stand-in. Talk about leveling up a cookie recipe.
#15 Gluten-Free No-Bake Snickerdoodle Cookies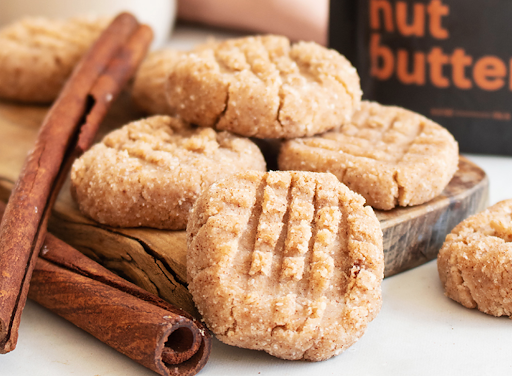 When you have a cookie craving but don't have time to bake from scratch, no-bake cookies are the way to go. These delicious treats are ready in just five minutes and all you need is coconut flour, sugar-free maple syrup, monk fruit, cinnamon, and Perfect Keto Snickerdoodle Nut Butter.
#16 Vegan Almond Butter Ice Cream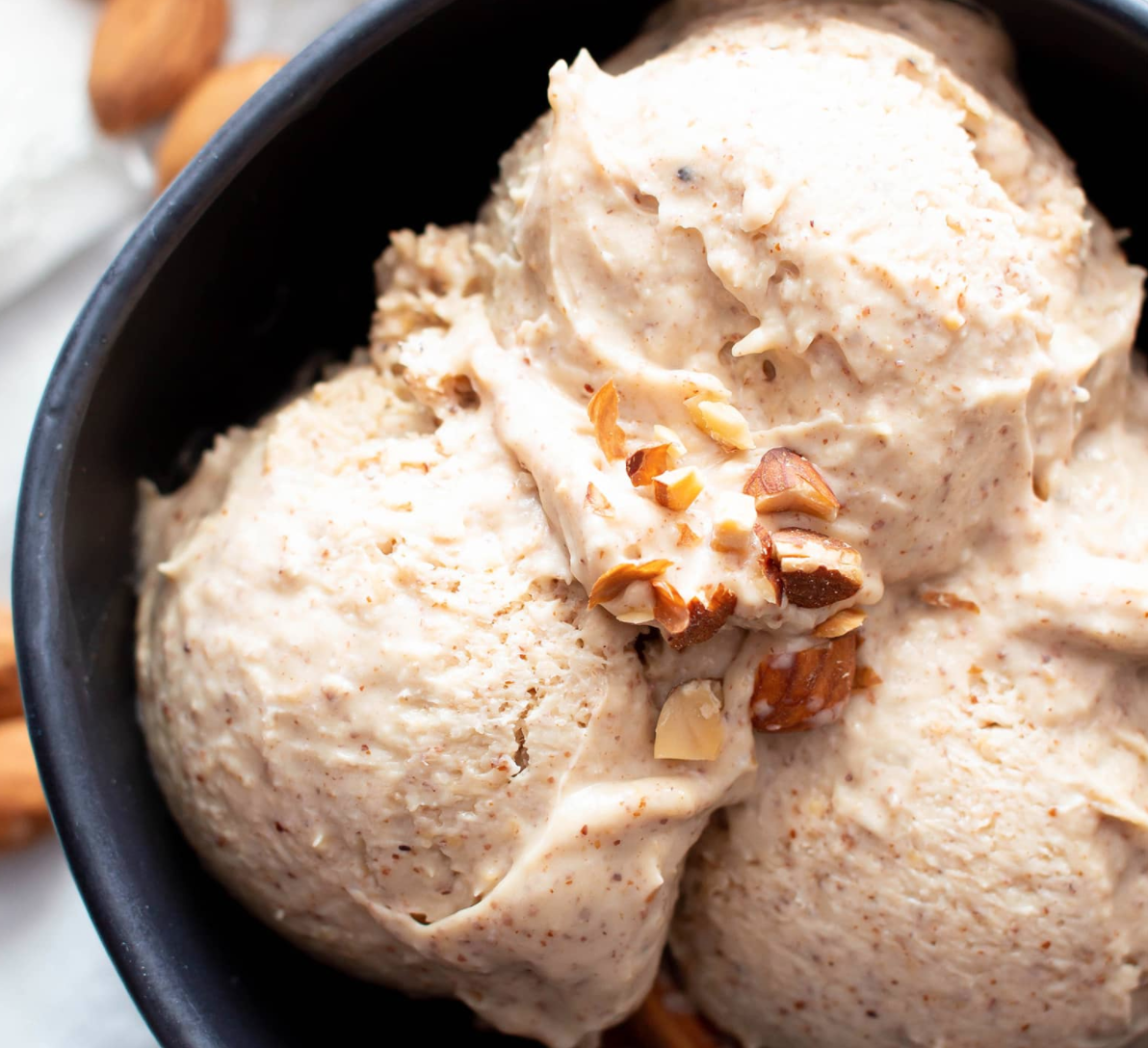 Whether your keto, vegan, vegetarian, or anything else — ice cream is a must-have. This recipe is low-carb, paleo, and dairy-free. The best part? It's only four ingredients; coconut milk, almond butter, keto-sweetener, and vanilla extract.
#17 Chocolate Fat Bombs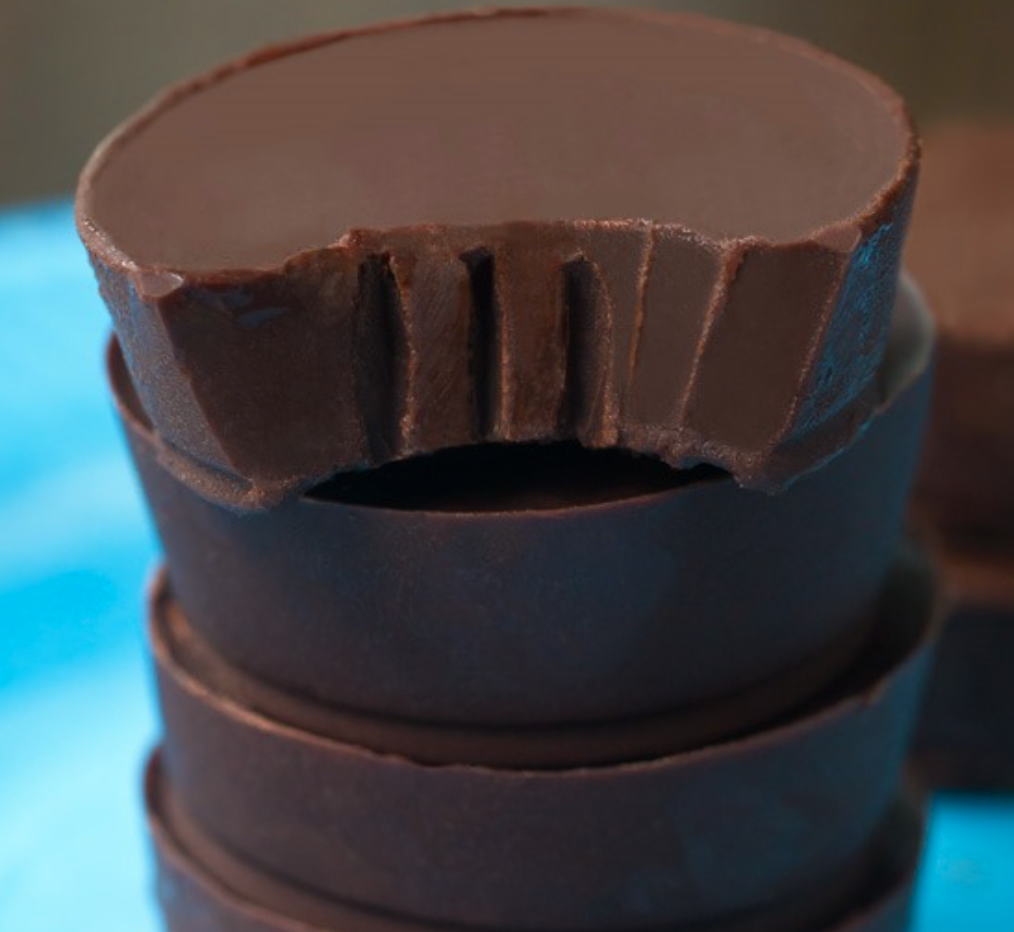 Fat bombs are a cornerstone of the keto diet. Need a little fat, and craving a little sweet? Fat bombs hit the spot every time. The issue is, most fat bombs are made with dairy ingredients (cream cheese, butter, etc). But not these decadent chocolate fat bombs. The ingredients? Coconut oil, cocoa powder, nut butter of choice, and sweetener of choice.
The Takeaway
Following a plant-based diet has become more popular in the past few years. While being in ketosis is all about getting enough fat in your diet without too many carbs, you can definitely get the benefits of keto with a vegan keto meal plan.
Just like any other diet plan, make sure that you give yourself enough variety, and always listen to your body.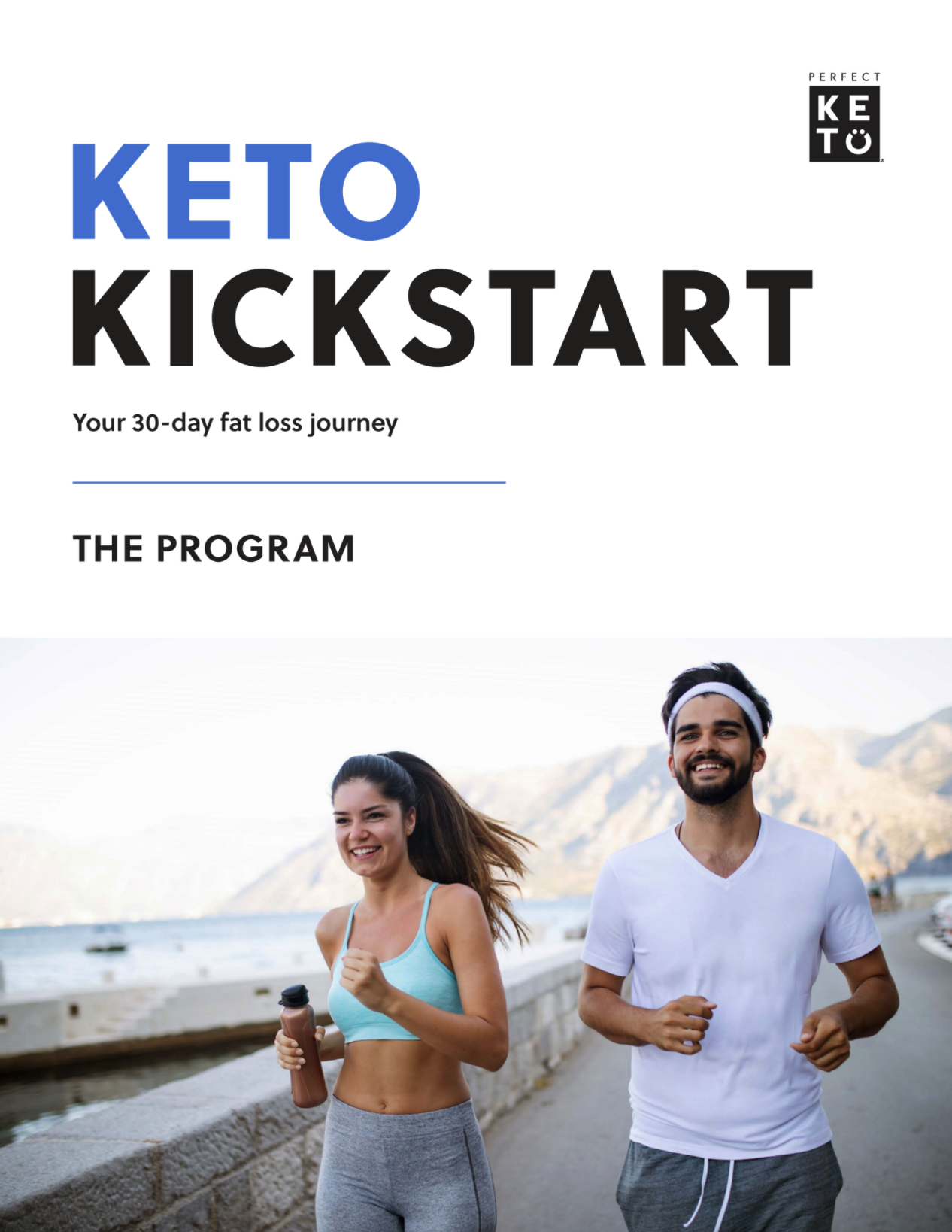 GET RESULTS IN 30 DAYS
Join 90k+ people who are losing weight with Keto Kickstart, our doctor-developed program designed to give you real weight loss results.
You're in! Check your email to get started with the program.